Richard Cortis, Principal woterproofing engineer at MAJCON is a consulting engineer based in Sydney Australia, specialising in remedial works to home unit buildings and similar structures. Expertise is available in water penetration investigation and rectification, concrete spalling repairs, stormwater drainage, pavements and general building defects. MAJCON offers a service in investigation, reporting, specification of remedial works, technical inspections of works in progress and project administration.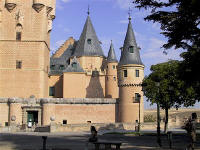 Interesting and complex structures can be both difficult and costly to maintain. Richard Cortis can provide advice on the waterproofing and durability aspects of building maintenance
Of particular interest to strata and real estate property managers, our services can be used to reduce your management work loads where remedial building works are required. Where necessary, we can provide a full service from initial inspection and report through remedial construction to completion of the project.